Introduction
There are lots of factors to take into consideration when you're deciding if you should replace or upgrade your electrical panel. Everyone's situation is different. Read more to find out if an electrical panel change is needed in your home or business.
"Hazardous" Panels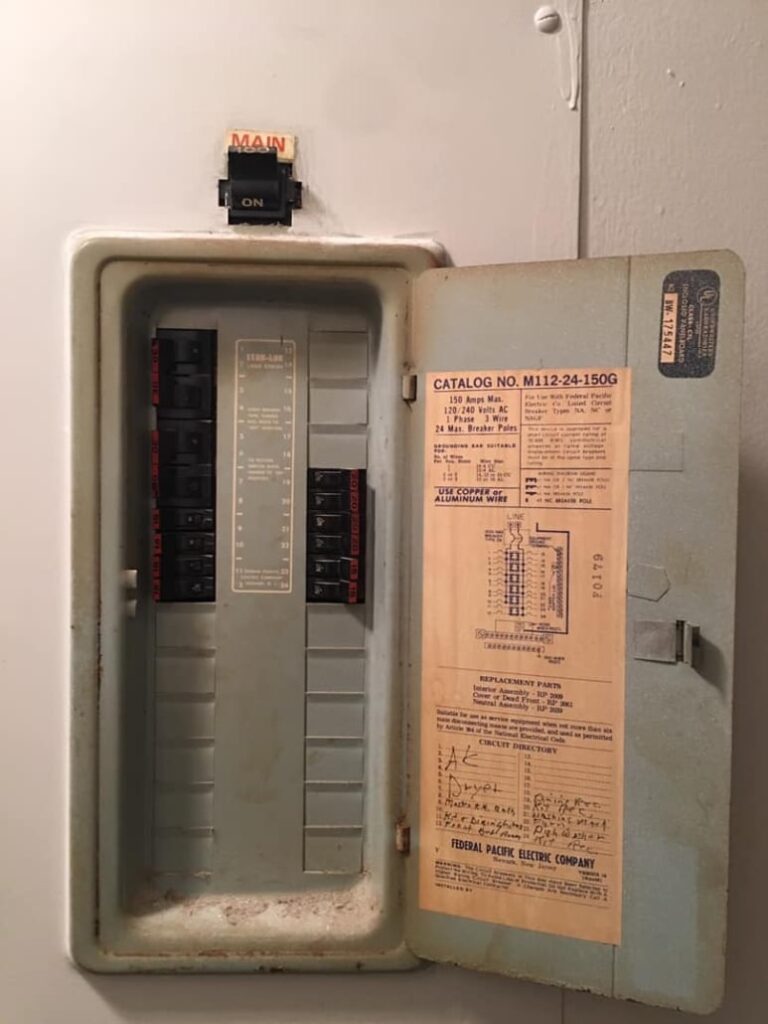 First, let's go through the list of known hazardous panels.
These are considered dangerous by many insurance companies. It can affect your new policy or renewal. The most problematic brands are FPE or Federal Pacific Electric. Its' prior company, which made the "Stab-lok" type of panel – Federal Electric Products – is also on the list (seen on right). Then there's Zinsco/Zinsmayer, Sylvania, GTE, or any combination of those names. Some others are Bulldog/Pushmatic, Edison Base Fuse Panels, and Challenger. They all have various issues that can cause hazardous situations for your home or business.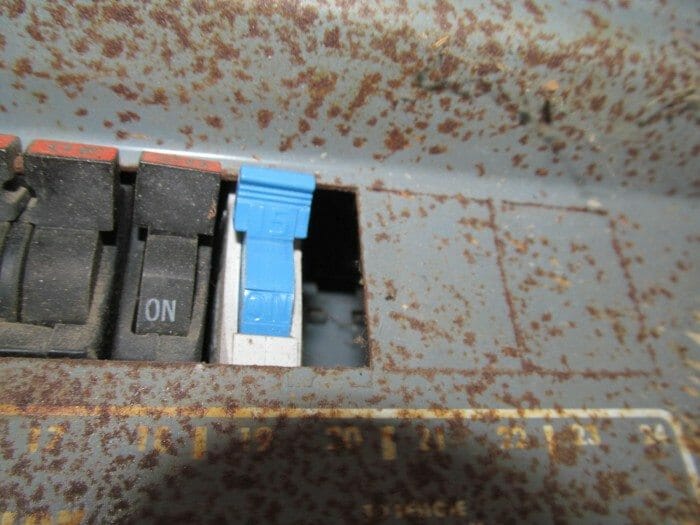 Foreign Materials
There are lots of factors from everyday usage that contribute to the deterioration of electrical panels. Paint overspray and water damage can occur if you're not careful. Heavy oxidation, corrosion, and burnt/scorched bus bars are dangerous as well. The National Electric Code (NEC) states that the integrity of electrical equipment, including wiring, shouldn't be damaged. Paint, plaster, cleaners, abrasives, and corrosive residues are all included in this. There shouldn't be any damaged parts that could affect safe operation. This includes broken, bent, corroded, or cut parts.
Similarly, there are also problems when internal components from one panel were retrofitted into an existing panel to make it look updated, even though it hadn't been. Components should never be modified unless the manufacturer has said that it can be done. Those components were made for a certain purpose that may not be the same anymore.
Clearance
There may be an issue with clearance in front of, below, or above your panel. You may even have an improper location for it. Older houses that were designed with a lower electrical load in mind are most prone. As we progress, the way we used to do things become obsolete and we have to update our older homes to make them safe. Poor clearance can pose safety issues, especially where fires are concerned. Some of the most abundant clearance issues happen when the panel is located in a laundry room, behind a refrigerator, in closets or bathrooms, or in the attic. They might even be behind your A/C, behind bushes, or inside cabinets.
Why is clearance an issue?
To understand this, put yourself in the position of a service technician working on a piece of live electrical equipment. Something is impeding access to that equipment – perhaps a dryer for example – which is made of metal and highly conductive, the technician would have to lean over this piece of metal equipment essentially grounding themselves to work on a live circuit. This poses an electrocution hazard. Additionally, if a circuit in a panel requires immediate access to turn it off for the purposes of protecting your home and either shelving, cabinetry, boxes, or other things prevent access, those extra seconds or minutes could mean the difference between a possible fire and excessive damage or potential harm to the technician.
Overloading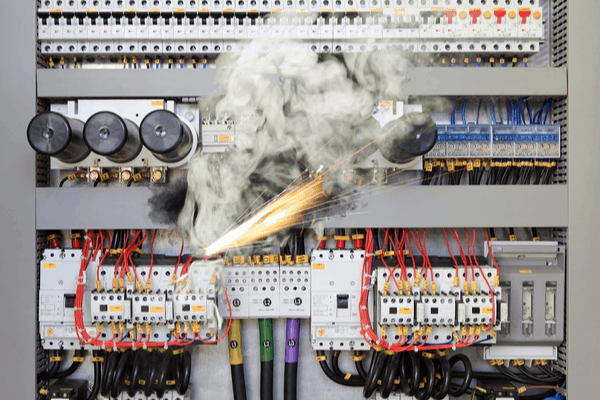 Another common issue is overloading of panels. An overloading electrical system can pose a serious fire hazard. For instance: oversized breakers/fuses, excessive loads on an insufficient panel, undersized wiring, burnt/melting components, or tripping circuit breakers or fuses.
If you're not sure if your electrical panel should be replaced, give us a call.
One of our experienced professionals will be able to answer any questions you may have regarding your main or sub-panel. We can help you decide what your best course of action will be.
---
Disclaimer:
We take great care to provide the most accurate information on this post. However, all content is for informational purposes ONLY and should be considered as general knowledge or even entertainment. It should not be relied on, as every case and/or reader is different.
ALWAYS call and check with a qualified electrician before attempting or acting upon anything you have read on this site. Changes are always happening within the NEC, Standards and Regulations, and State, County, and City by-laws.