Thank you for your interest in joining the Streamline Electric team! We're always looking for new talent, so if you're a licensed electrician with 5 or more years under your belt, follow the instructions below. Having a Journeyman's license is a plus for employment! We'd also love someone que habla español, but English is a must. We are also accepting applications for electrician's helpers! Must have some electrical background.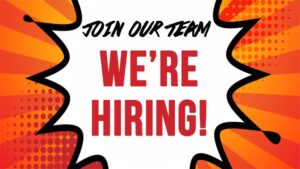 Must have job costing/estimating experience.
Must have experience in residential electrical service.
Journeyman License is a plus but not a requirement.
Strong work ethics: good customer service skills, self-motivated, and clean appearance.
Must be able to speak, read, and write English fluently.
Must be able to work independently, pay attention to detail, follow directions and be open minded to learning new skills within the trade.
Ability to trouble shoot, read plans, bend pipe, have NEC code and safety knowledge.
Must be tech savvy and good with paperwork.
Must be punctual and reliable (no excuses).
Have a valid FL driver's license, clean driving record, and be drug free.
Have dependable vehicle for transportation, and be willing to travel within Dade, Broward, and Palm Beach County (in company vehicle).
Have all tools needed for the trade.
Must have steel toe work boots.
Must have good communication skills, and a positive attitude!
For consideration of employment please complete the form below and attach a resume. Please include a minimum of 3 business references as it relates to the Electrical industry (listing name, title and phone number). Once received, your information will be reviewed and we will contact you accordingly.
If you'd like to know more about us and the company, visit us on our About Us page. Check out our Craigslist ad here to find out more about our employment!
We look forward to hearing from you, and good luck!