Chandelier installation in any space of your home will add a certain elegance and style to that area. Chandelier installations have many benefits, including their visual impact, compatibility, and lighting options. We're going to cover all of them, but if you have any questions, just give us a call and we'll be happy to give you a free consultation over the phone.

Chandeliers can change how a room or space looks
Visual Impact
Chandelier installations will add a great focal point. They're a real eye-catcher when viewed by guests walking into whichever room you've had it installed. Because of the many different styles and applications, there's a chandelier for almost any look you're going for. As a result, it makes decorating easier while making a statement. There are even chandeliers that have fans built in. They can be indoor or outdoor, too. Some chandeliers even add value to your home!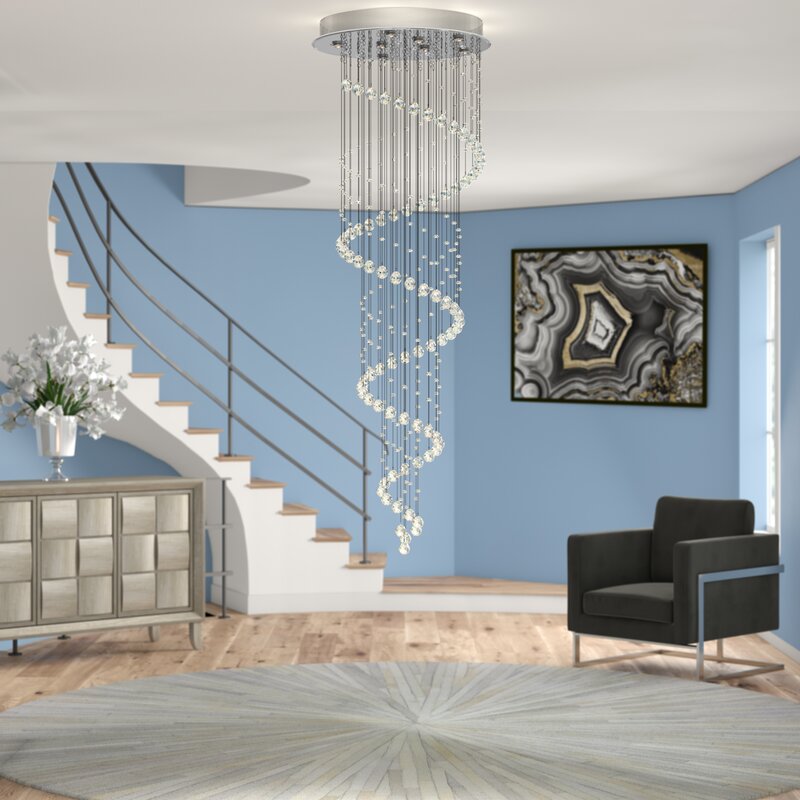 ---
Different Styles
There are hundreds of thousands of styles, sizes, and with different applications. As a result, whatever look you're trying to achieve can be accentuated with a chandelier. But before you buy, consult with your electrician to see if the specifications for the chandelier you're looking at will work for the space you're looking to install it in.
Lighting and other features
When we're talking about lighting for a chandelier installation, we don't just mean how many light bulbs are included. Even though that IS something you should take into consideration, most bulbs today are LED's, which run much cooler than older chandeliers with incandescent bulbs. They also take a lot less electricity to run. Dimmers are a popular option to add to a chandelier installation. Some fixtures have a built in dimmer, others need one to be manually installed. Some dim via Bluetooth, others have a switch on the wall, and many have remotes. And the dimmers themselves come in various styles. These are all things you should discuss with the electrician installing your new chandelier.
Our qualified professional electricians can discuss your chandelier installation options for your home or business with you to find out which options are best for you. Our expert advice will make this installation project fun, easy, and affordable. Call us today to discuss your ideas to enhance your space.
Disclaimer:
We take great care to provide the most accurate information on this page. However, all content is for informational purposes ONLY and should be considered as General Knowledge or even as entertainment. It should not be relied on, as every case and/or reader is different.
ALWAYS call and check with a qualified electrician before attempting or acting upon anything you read on this site. Changes are always happening within the NEC, standards and regulations, and State, County, and City by-laws.