If you're still wondering if you should choose Streamline for your electrical needs, take a look at just some of the testimonials and reviews from our happy customers! Over and over, you'll see the words knowledgeable, professional, strongly recommended, honest, reliable, etc, in these reviews and testimonials. But hey, if you don't believe us, take OUR HAPPY CUSTOMERS' words for it!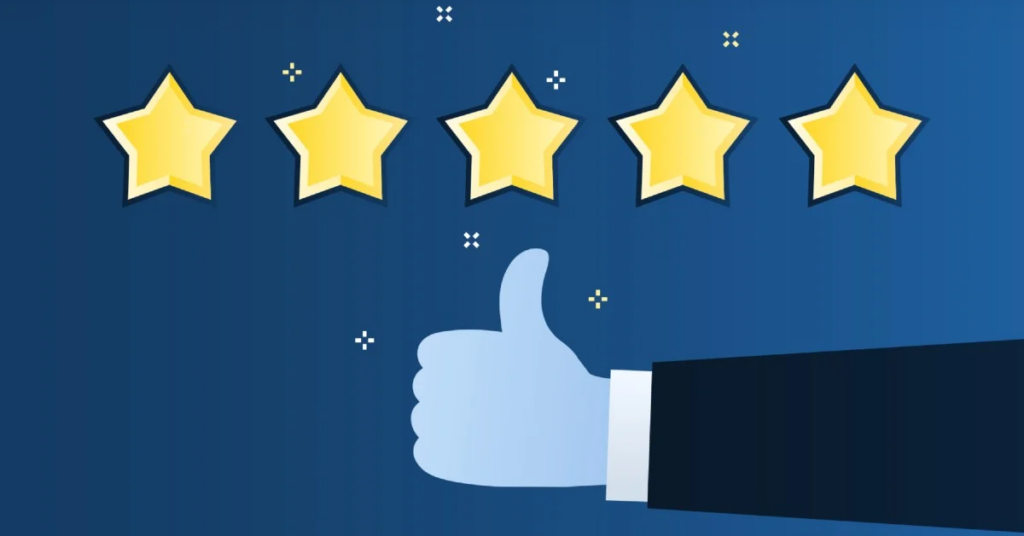 ---
"From beginning to end, Streamline Electric is a full service operation. It was a pleasure dealing with Liz, who oversaw and booked the work necessary to install my new pool heater. The Master Electrician was a rare find in today's market: an old school professional with 30 years of experience and a wealth of knowledge that allowed him to be flexible and problem solve on the job. I'm pretty sure I drove them both a bit crazy with my timelines and endless questions but I was treated with respect and my job was completed on time, as promised with no hidden fees and no surprises. I highly recommend this business and would use them again."
Julia S (via Google)
---
"Had a power blow out in my unit. Was able to get Mike the man out here himself. It's s nice feeling knowing if you lose power to your whole home that you can depend on a company to get out to you within an hour.
You know how annoying it can be for companies and associations to get together for insurance purposes.
The whole process was flawless. Thanks again for the help"
Andrew C (via Google)
---
"Streamline Electric, Inc. is a super electric Company to do business with. The electrican was professional and did a great job with the repairs. Excellent customer service. Elizabeth was very knowledgeable and helpful. I recommend Streamline Electric for any electrical repair work. Very happy with the price and service.
Thank you."
Dianna B (via Google)
---
"I called streamline to do some work at our shop and was very satisfied with their professionalism and knowledge to make our problem go away . I will definitely will be using them again !!! Thanks guys amazing work"
Elkin T (via Google)
---
"We recently (25 Jan 2021) used Streamline to perform electrical work at our home. The Streamline Technician was very professional, kept me statused as he worked the different locations, cleaned as he worked and completed the work in a reasonable amount of time. We were very pleased with the Streamline Team. Pricing was explained to us before the Technician was dispatched and we found their terms to be reasonable. We highly recommend Streamline and will be using them again. Many Thanks to Elizabeth, Tavis and the Streamline Team!"
Lee D (via Facebook)
---
"I had a great experience today with Streamline Electric. I needed 3 ceiling fans installed, and a bathroom vanity light fixture installed. My technician, Tavis, was professional, efficient, and friendly. I was comfortable with this gentleman in my home during the Covid-19 pandemic. And I highly recommend this company to anyone that needs electrical work done."
Marc J (via Facebook)
---
"Streamline Electric has been outstanding. They helped me resolve electrical issues in my house, installed a new panel, and saved me hundreds of dollars in my electrical bill by optimizing my consumption. Customer service and professionalism was second to none. I highly recommend their services."
Diego R
---
"I have been in business for 53 years and when a compliment is deserved I like to express it. The work and the manner in which your company worked was very welcoming and satisfying. In these days of most people not being satisfied with work done by trades, it was indeed a joy to work with Streamline Electric. All personnel in your company worked closely with us and the electrical work was completed as promised and on time. Our confidence in Streamline was such that keys to our main entrance and all studios (10) were left with your electricians and no problems were encountered whatsoever. We also were satisfied with your pricing. I'm sure you'll also be in business for 53 years, as that is a result of quality, workmanship, honesty, and a good helping of ethics."
Frank McL
---
"My husband said a representative from your company came out to our house today. He was very happy with the service and appreciated the guidance and knowledge your representative shared. We both agreed that we feel safer now and confident that our home is in good shape. Thank you for your recommendation! "
Shandra R (via facebook)
---
"I am a Realtor, and come across many electricians in my profession. Streamline Electric are extremely dependable, knowledgeable, and experienced. They do things by the book, don't cut any corners, and are reasonable in price. They have helped me and many of my customers with electrical issues and I always get rave referrals from the people I recommend them to. Streamline Electric is the first electrician I refer to my customers, and you should be using them too! "
Lilli R S (via facebook)
---
"Owner Michael Prizant did work for another business owner I know and his place lights up all of Ft Lauderdale Beach! He can really get your business noticed from the street! He lit up my friends business and my friend is extremely happy with his service. I am excited to get started with him for my business! "
Willibeth G (via Facebook)
---
"I have contracted their services for more than 3 times and they consistently have exceeded my expectations. Their crew is knowledgeable, professional, responsive, and on time. I strong recommend their services "
Dario L
---
"First off, let me say that I am an extreme DIY'er from St. Louis, MO and I do believe it's the Show Me State. My dad was a GC/City Firefighter; both grandfathers were carpenter and electrician. I know how to build and build right. I've had 3 occasions to hire Streamline Electrical Services and all three times have been a pleasure to thank them and pay the bill without feeling taken advantage of.
1. I needed a 50 amp service set up to power our RV while in storage. End result was as good and even better than if I did it myself. I see the craftwork every day and smile. It's real hard to find any services in SoFlo that demonstrate that level of quality.
2. After having a pool pump company put a new 2hp motor on our pool we began to have motors simply burn up "like real quick". After checking every single wire, lug, breaker, and screw. Taking the motor and pump back 3 times to have the motor replaced (each time with a better brand motor) I finally called Mike at Streamline and provided him with the chronology of events and asked him to provide his Master Electricians License expertise to help me find out what's going on. Mike verified that the panel and all of it's workings were A-OK, he did load testing on the motor, and then called a pool expert he know. They concluded that the pump was overloading the motor. I took apart the pump and sure enough the pool pump company switched (in error) my 2hp pump wheel for a 3hp wheel. This guy is the right guy to call if you need a real electrician not a guy who simply knows how to twist wires together. And I now have an A.O. Smith Motor on my pool.
3. The last call we used Streamline for was to repair our showroom display wall. A ballast melted down and shorted out the whole wall. Streamline pinpointed the problem, swapped out the ballast, and Badda Boom everything came back on. Quick, Fair priced and they didn't leave a single piece of debris for us to clean up."
Scott A
---
"Very professional electrical contractor with a great team that will provide quality work at affordable pricing for all electric repairs."
Dennis P
---
"Best in town! Honest, reliable and complete professionals. Mike and his great staff will always get the job done! "
Eric A
---
"We kept on having an issue with a plug by our bed that would 'pop'. We also wanted to put dimmer switches in the room. Michael with Streamline Electric came in with his team. They checked everything out – tightened some connections and then advised us on the options for the lights (we wanted high efficiency lights). The end result is that our plug does not pop and we can have our room as bright as a soccer field or as dim as a French side street cafe. Streamline Electric are professionals and do what they say. Very impressive."
Charles R M
---
"Streamline is my go-to electrician. Michael, the owner, is accessible and will provide great service at a great price. I recommend them to my friends and family."
Jason N
---
"Hats off to Streamline Electric, Inc, They work closely with the Inspector community and are a valued partner."
Edward R
---