Well-planned and designed landscape lighting will improve your home's curb appeal and enhance your overall safety and security.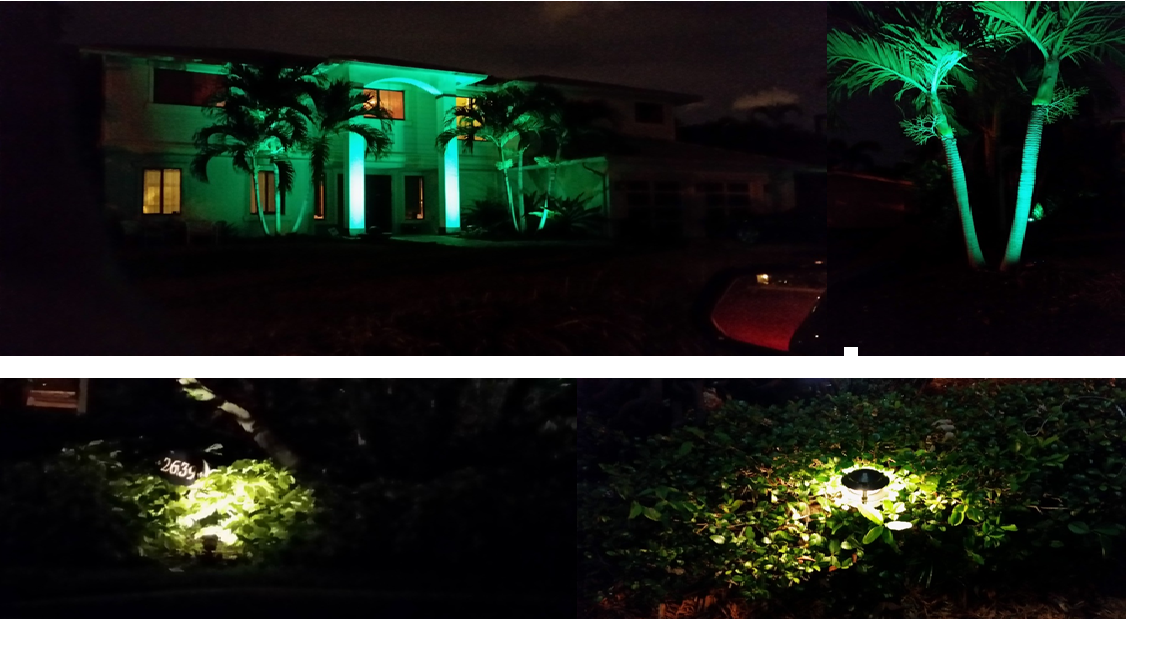 Landscape Lighting
Landscape lighting has also been known to increase a property's value when appraised. For sellers, this means more money in your pocket. But for buyers, it means added security, and possibly the home of their dreams. Some may prefer to have solar lighting put down, but depending on the brand, they can be unreliable. They also don't have a timer, they are simply dusk to dawn. The other problem with solar lights is that for the most part, they don't have the power output most people are looking for to light their landscaping.
Landscape Design
Part of the landscape of your home is your outdoor living room – whether that's your screened in patio or a pergola. Or maybe you have a tiki hut! Regardless, if you spend a lot of time there, you want it to look its' best. You're also going to want to have the comforts of indoors. That could be an outdoor bar, kitchen, or just a tv and fan. Likewise, perhaps you want to add a koi pond, or water feature. These things should be assessed by a qualified electrician so that your electricity doesn't overload.
Some of the landscaping features we can help with:
Water Features

Fish Ponds
Waterfalls
Fountains

Security Lighting
Electric Griddles or Grills

Range hoods
Outdoor dishwashers

Electric Fireplaces
Outdoor Fans or Heaters
Outdoor TVs and Speakers
Pools/Hot tubs
"She Sheds"
We fully encourage our clients to go after the projects they want to explore. Streamline wants you to have the front- or back-yard of your dreams! If you choose to have landscape lighting as part of your home's design, a fully licensed electrician should be one of the first people you call. It can take quite a bit of power to light up your yard, and you will need new safety measures in place. To protect your beautiful home, you're going to want a professional to take every precaution.
For more information on landscaping lighting repairs and design, contact us today. Our office staff can give you a free consultation, and can set you up with an appointment. The qualified electricians will guide you with the best options to help in your landscape lighting project. There are many design styles and lighting colors to choose from, which can become overwhelming for most; our professional team will reduce that confounding feeling with our expert advice and recommendations. They have completed many landscaping projects in the South Florida area! Take a look at our gallery for some additional pictures of work we've done.
From making a storefront eye-catching to illuminating the beauty of your property, we can help you make your dreams come true.
Disclaimer:
We take great care to provide the most accurate information on this page. However, all content is for informational purposes ONLY and should be considered as General Knowledge or even as entertainment. It should not be relied on, as every case and/or reader is different.
ALWAYS call and check with a qualified electrician before attempting or acting upon anything you read on this site. Changes are always happening within the NEC, standards and regulations, and State, County, and City by-laws.