Recessed Lighting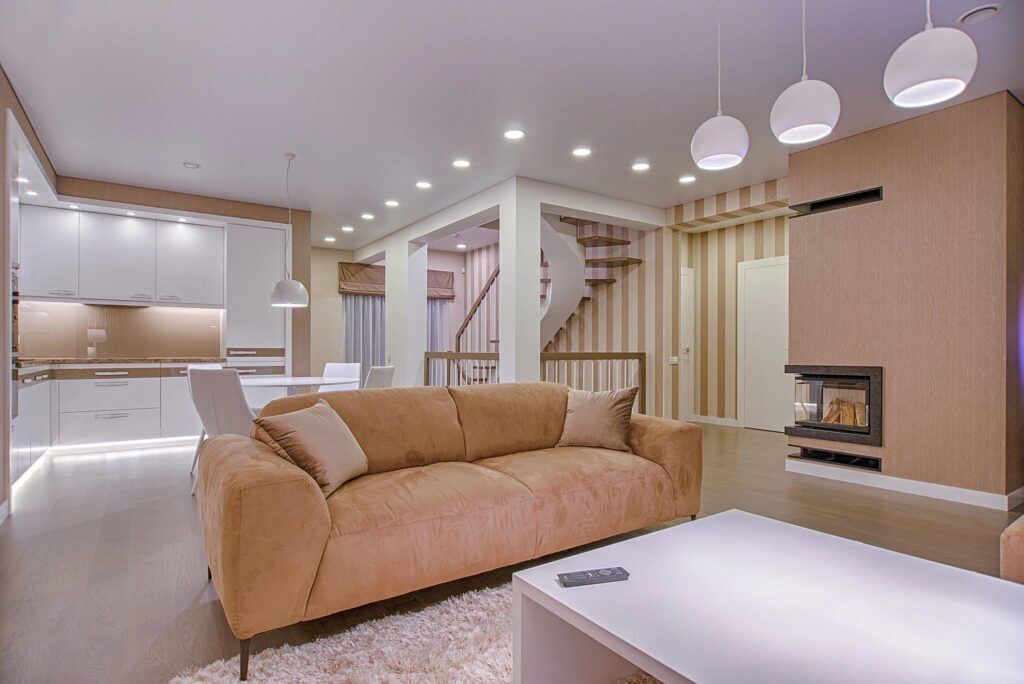 Recessed lighting fixtures can be installed into hollow cavities in the ceiling of the home or office to give ambiance and provide additional illumination. It gives the visual appeal of the light shining down through the hole in the ceiling, concentrating the light downward, giving the spotlight or flood light effect. Recessed lighting installations give the space a sleek, clean appeal compared to hanging fixtures as they are flush with the ceiling. However, if there isn't enough room above the ceiling, or in some cases, there's solid concrete in the ceiling, a dropped ceiling can usually be built. This gives you the space for the lighting you want. But there are cases where this type of lighting is impractical to install. A professional electrician can take a look to let you know if it's possible to do.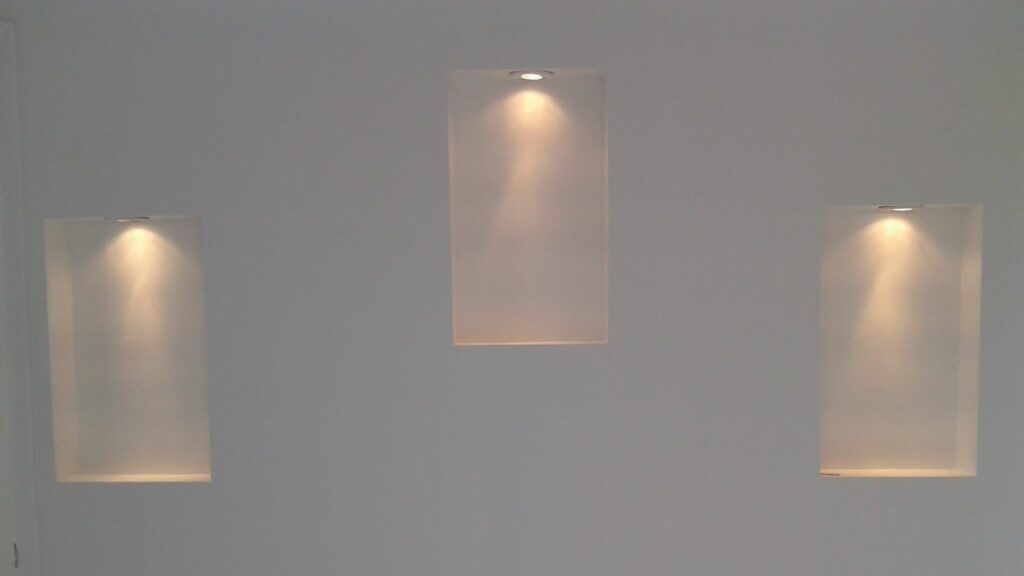 Recessed lighting comes in different sizes and styles depending on where you would like them installed. They are usually LED's now, instead of the older incandescent bulbs. But there are so many different colors or lighting patterns to choose from, you'll never miss them!
---
Cove Lighting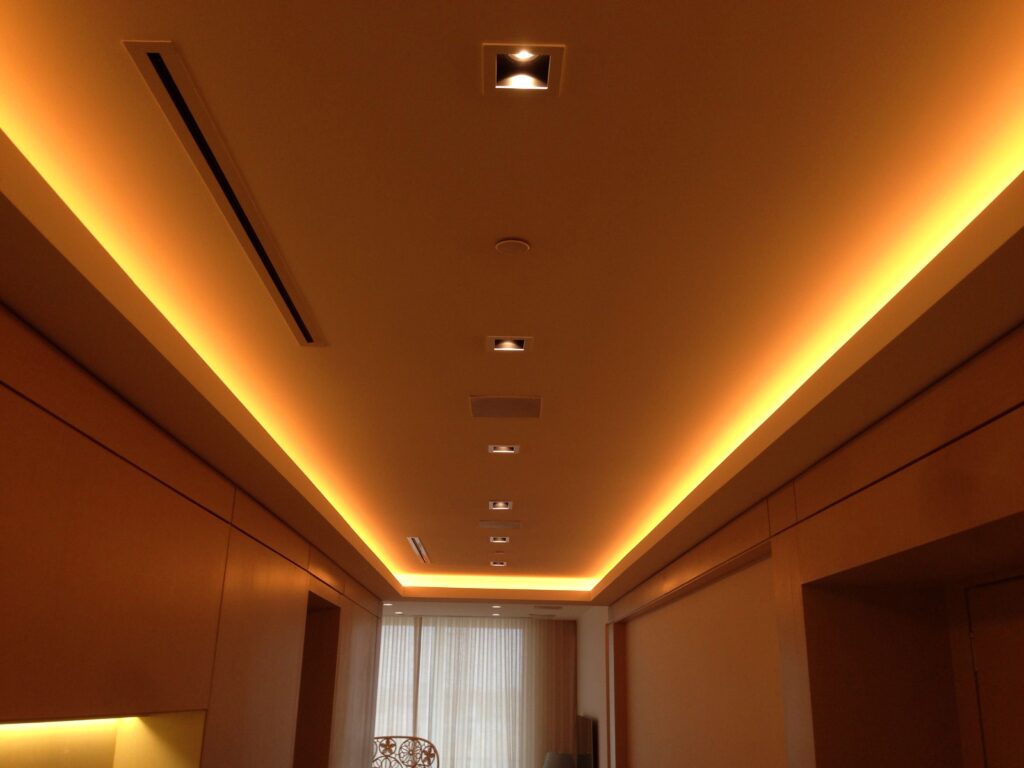 Cove lighting is usually set apart by the fact that you don't see the light fixtures themselves. Usually they are tucked away, hence the name. It's sometimes called under-cabinet lighting, which is basically the same. The biggest difference is that under-cabinet lighting is mostly… well, under cabinets. Cove lighting kind of takes up everything besides that, as far as lighting fixtures that are hidden. But the most common type of cove lighting is tape or ribbon LED's. They're easy to bend and can form patterns, like strobing or fading. This type of lighting usually takes up very little energy and can dramatically change the way a space looks.
If you would like to transform your space with lighting and need a professional to install it, give us a call and one of our representatives can give you a free consultation.
---
Disclaimer:
We take great care to provide the most accurate information on this page. However, all content is for informational purposes ONLY and should be considered as General Knowledge or even entertainment. It should not be relied on, as every case and/or reader is different.
ALWAYS call and check with a qualified electrician before attempting or acting upon anything you have read on this site. Changes are always happening with the NEC, standards and regulations, and State, County, and City by-laws.